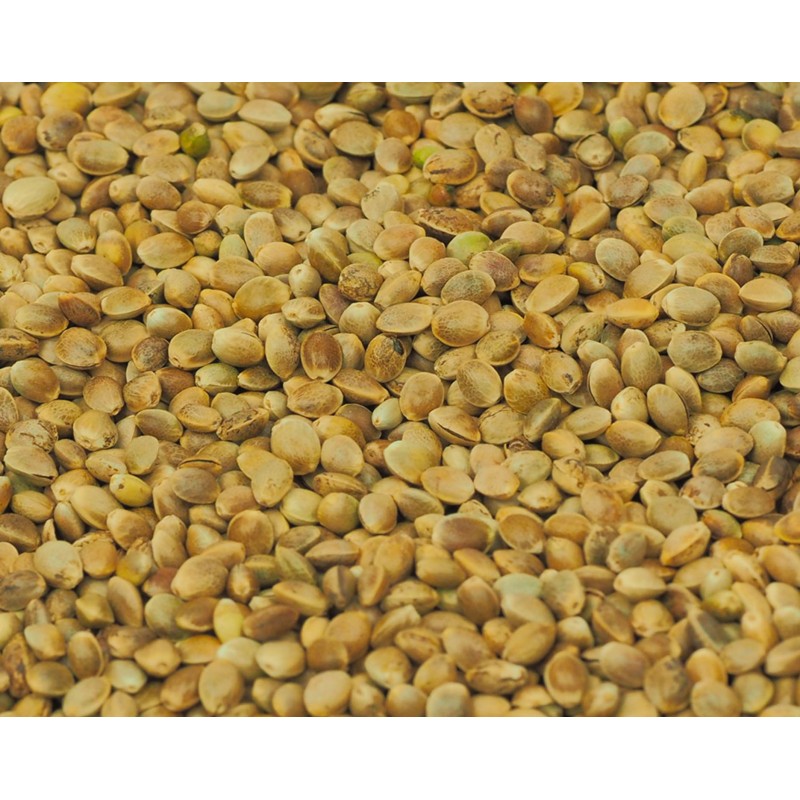 Finola Seeds Europe Union, 1.000 seeds
1000pcs Finola Seeds in hobby packs: Attention the hobby packs (or collection) do not have original certification tag but they only report the data (therefore they are for collection use).
The FINOLA oilseed hemp variety is an excellent source of sustainable food and fiber. The exceptional fatty acid profile in Finola® hempseed oil offers a rich source of the two essential fatty acids (EFAs); omega-3 alpha-linolenic acid (ALA 22%) and omega-6 linoleic acid (LA 56%), in addition to significant amounts of gamma linolenic acid (GLA 4%) and stearidonic acid (SDA 2%). We can't make the EFAs ourselves, so we have to get them from our daily diet.
Genotype: Dioica
Climate adaptability: Boreal, Continental and Oceanic
Vegetative cycle: 100/120 days
Height: 1.5 - 1.7 meters
Full bloom: June
Yield in seeds q / ha: 8
Yield in round bales q / ha: 40.00
Yield in inflorescences: q / ha: 1-2
THC: <0.2% CBD: up to 8%
16 other products in the same category: